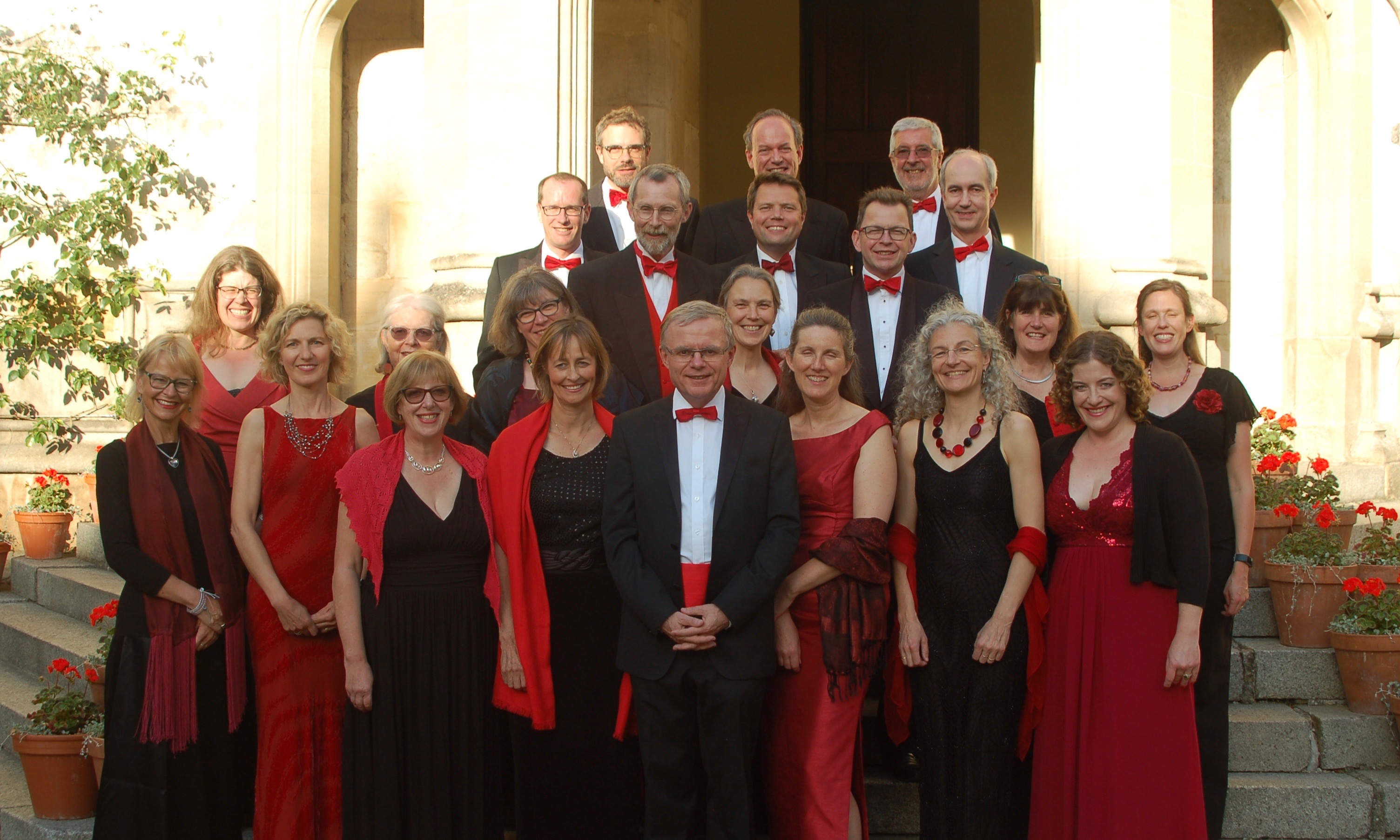 The Witchert Chorale is a well regarded and versatile chamber choir drawing members from Haddenham, Thame and the Aylesbury Vale and based in Haddenham, Buckinghamshire. Founded in 2004 to raise money for charity by performing concerts focussing on both musical excellence and entertaining the audience, the choir has raised more than £50,000 for local, national and international charities and good causes.
In addition to regular concerts in Haddenham, Cuddington and Long Crendon, the choir sings madrigals from local church towers on May Bank Holiday morning and brings carols to local alehouses at Christmas each year, again raising money for charity. The Witchert Chorale has taken part in the Brandenburg Choral Festival of London, with concerts in St Clement Danes Church, Strand and St Paul's, Covent Garden and sings regularly at the Waltham St Lawrence Choral Festival in Berkshire.
In 2019, the choir gave a concert in Oriel College, Oxford; plans to perform in Exeter College Oxford in March 2021 and at other venues were put on hold due to the pandemic. Singing recommenced in August with a concert in Ashendon and a concert in Haddenham in September 2021 and the choir is back in normal rehearsal for an autumn concert.
The Witchert Chorale has a strong relationship with a Berlin choir, the Golgotha Kantorei and has enjoyed a number of exchange visits, including giving a concert in the historical Zionskirche, Dietrich Bonhoeffer's church during the Second World War.
The choir's repertoire has included substantial works by Bach, Beethoven, Handel and Schutz, as well as shorter works by a wide variety of composers from the Renaissance to the twenty-first century.
The Witchert Chorale is directed by David Quinn, who has lived in Haddenham for many years and takes a large part in music making in the area.
Find out when we are singing next.